Introducing Yoni Tantra Massage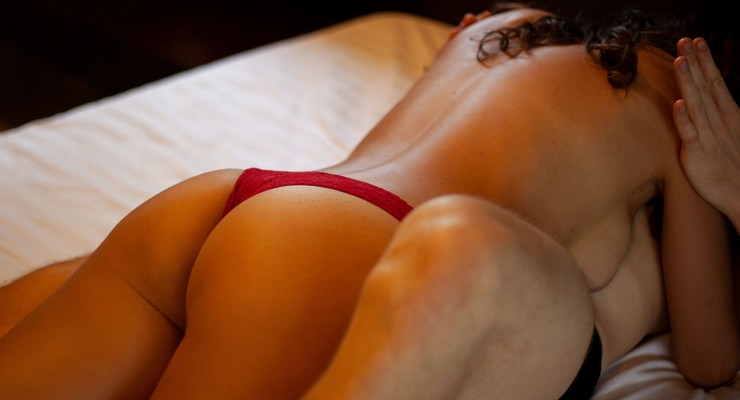 ---
Ancient tantra approaches the vagina – or yoni – from a place of love and respect. By that definition, the yoni massage is a means of honouring women. This exotic massage form is both sensual and pleasurable, but the intent is not to bring the woman to orgasm but to awaken her awareness of her own sexuality, and to generate a bond of trust and intimacy with her partner. Orgasm is a welcome benefit, but it is not the intent or focus of yoni tantra massage or kundalini massage.
A tantra master will clarify that he intention behind this revered tantra technique is not to reach a destination, but to experience the journey, however long it takes, together. The woman needs to be able to trust the most intimate part of her body – her yoni – to her partner. In other words, the key to yoni tantra massage is that the woman retains. Genuine practice of this spiritual erotic massage can last several hours of conscious awareness.
Emotional and Spiritual Journey of Touch
Genuinely practiced under a good tantra teacher, it is an emotional and spiritual journey of touch, with reverence and respect as its foundation. As already stated, the goal of yoni or kundalini is not orgasm, but the experience of touch, relaxation, pleasure and release. Each woman is at a different place in her journey, and each experience of this potent tantra technique produces unique results in individual women.
That said, it also has the potential of sensitizing and quickening the 'Charmananda bindu', also known as the female G-spot, and to lead to the amazing experience of female ejaculation. Tantra describes this as the release of 'Amritam', or the sacred feminine nectar. Yoni tantra massage and kundalini massage is a very intimate healing ritual, and must therefore be shared solely in a loving relationship. This is because it helps women learn to trust their partners. It empowers them to regain control over their own sexuality. It is also a powerful healing force for women that have been abused in the past, either mentally or physically, and want to regain their sensuality and sexuality.
The Benefits of Yoni Massage
Despite the connotations of the name, the benefits of yoni massage are not gender-specific. Partners of all sexual orientations can benefit from the bonding and trust-building it provides. In all circumstances, this tantra massage technique always happens in a comfortable and divine massage rooms space. It is not simply a hands-on technique, but involves the conscious direction of energy throughout the body via deep tantra breathing and 'Siddha Tantra' visualizations. Check massage for women only if you are in need of a relaxing full body massage in London.
Reference: https://www.sensual-massage.me.uk/introducing-yoni-tantra-massage.html
Search Masseuses Near You.
---
---
More From Our Blog