Most Popular Massages in London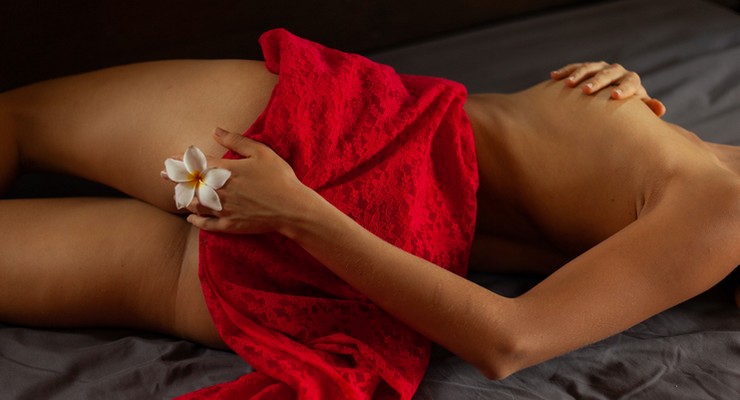 ---
The most commonly offered massages in London are:
Hot Stone Massage - perhaps the most relaxing and luxurious massages you can get. Heated stones seemingly melt away stress and tension.
Trigger Point Therapy - targeted pain relief using specific pressure to release painful knots in muscles.
Lymphatic Drainage Massage - specifically used for decreasing swelling and also for improving the circulation of the body's lymph. It's detoxifying and some think it improves the immune system too.
Swedish Massage - relaxing massage using gliding strokes, kneading, friction, and striking strokes along with gentle stretching and rocking.
Deep Tissue Massage - massage of the deeper musculature and connective tissue to release chronic tension and pain. It's often a firmer massage that is appreciated by experienced clients.
Sports Massage - massage to assist the athlete in preparing for and recovering from sports events.
Neuromuscular Therapy - advanced pain relief targeting specific trigger points in muscles, tendons, and attachment sites. A great choice if you have muscular pain.
Tantric Massage - it includes yoga and sex therapy. Tantric massage is often called the "science of ecstasy" which involves the concentration of sexual awareness and spirituality between the masseuse or masseur and the client.
Lingam Massage - or penis massage consists of the masseuse honouring the natural sensations and stimulation of the penis through a massage. With this type of erotic massage, the goal is to enjoy the full effects of a genital massage. Can be performed by a female masseuse or by male masseur as gay massage.
Nuru Massage - type of body to body massage, the masseuse then begins to rub his or her body onto the customer. It begins with a massager taking off all of his or her clothes. They place massage oil over you and their own body. The massage oil that is used has no taste or odour. The nuru massage can sometimes lead to sexual intercourse depending on the person to person.
Soapy Massage - performed when two people or more then two people stand in a shower or in bath naked. Masseur or masseuse uses soap within their hands or rubs the soap onto the person's body giving them a massage. A Soapy Massage cleans them for further massaging or sex purposes.
Yoni Massage - it is a vagina massage for women and this type of massage is used to help release sexual health issues like anorgasmia or sexual pain.
In addition to the most commonly practiced massage therapy techniques your London based Massage Therapist might also practice some other well-known and highly effective massage therapy techniques such as Tantric Massage, Sensual Massage, Naturist Massage Body to Body, Nuru Massage.
Sensual and Erotic Massages in London
London is a fantastic, energetic and fun-filled city, great place to live or to visit. It's known as a place with superior entertainment for adults and families alike. So, whether your stay in exciting London is for a business trip, a fun-filled vacation, or a relocation initiated by your company you might find you want or need a session of massage therapy. Massage in London is provided by independent Massage Therapists, Massage Parlours, and many outstanding SPA centres.
Massage in London is an experience that people from all over the UK and the world find enjoyable and something they want to repeat over and over again. Whether your goal is to achieve complete relaxation and relieve stress with a slow, soothing massage, relieve muscular pain and chronic tension, have a more comfortable pregnancy, or improve your athletic performance Massage Therapists in London can help you achieve your goals.
Special Massage Treatment for Couples in London
You might even want to try a very special massage therapy treat when you get a massage in London like Couple's Massage where a couple can receive their massages together in the same massage room with two massage therapists.
During the couples massage each member of the couple can actually receive different types of massages to meet their needs. Or, for the true massage therapy enthusiast some massage parlours and independent masseuses offer Four Hand Massage, Duo, or Tandem Adult Massage, where you can receive therapeutic massage by two massage therapists at the same time.
You can check out available tantric masseuse and masseurs in your city. Asian mutual massages in the UK, England, Scotland, Wales, and Northern Ireland provided by independent massage providers.
Private Massages in London
Massage in London is also convenient to receive, available on an incall basis at a Massage Therapist's studio, in a Massage shops, or in one of many conveniently located Local SPA. Massage in London is also available on an outcall basis in your area - home, office, or hotel. No matter where you are in London a great massage is only minutes away. If you need a more sophisticated and personal approach, please check the escorts section for a VIP services in the UK
So if you're visiting or living in London what's stopping you from getting your massage? Massage in London is relaxing, stress reducing, pain relieving, and performance improving so get one today...you'll be glad you did!
Search Masseuses Near You.
---
---
More From Our Blog