What is a Gay Massage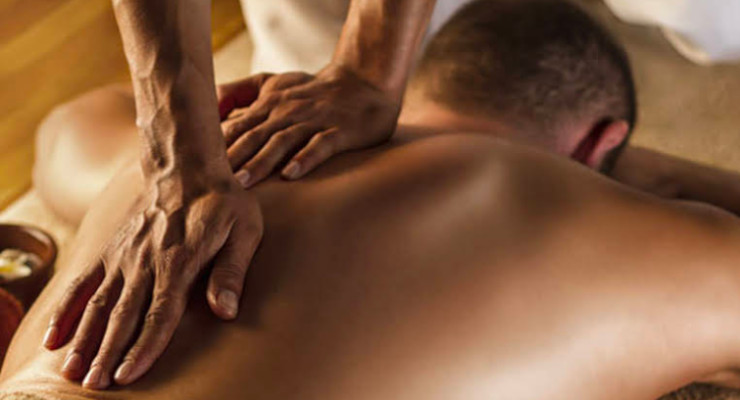 ---
A massage involves the stroking, rubbing, pressing, and manipulation of the skin, connective tissues and muscles. The effects of a massage spread from the treated area of the body to the entire body and can even be incredibly beneficial to your mental health also. Skin to skin contact is required in order to perform a good massage, and many who try massage for the first time may feel a little uncomfortable about this prospect. Also, the gender of the massage therapist can be a big issue for many people, as they have to disrobe partially or completely during their massage. Most massage therapists are females as typically, both men and women are more comfortable with being touched by women. However, some massage centres and spas also have male massage therapists, and women may feel uncomfortable with receiving massage from other males. Then again, certain massage techniques are best performed by men, as men possess stronger hands and fingers.
Why You Should Try Gay Massage in London?
If you are concerned with the gender of your massage therapist, it is beneficial to think of your massage as a medical process, where the therapist is a professional person who is trying to improve your health. Each therapist, whether male or female, has seen it all and you should not feel ashamed or embarrassed about disrobing. Try to feel as relaxed as possible and be comfortable in your own skin to help you let go of your inhibitions. This is the best way to enjoy a massage. Also, if you have any qualms about a stranger touching you, try to relax and treat the massage therapist as a physician. A good massage can do wonders to your physical and mental health and it will be an experience that you will not regret. London offers you the gay massage experience you always wanted. Gay massage in London is popular amongst the gay community. Also male on male massage is very popular in other parts of the UK, from Manchester, Birmingham, Edinburgh, Glasgow, to name but just a few. Fortunately for you can now search for gay massage on our website an book your gay masseur to visit you at home or hotel.
If you want to get a gay massage, there are a lot of different options that are out there. For some men, they just enjoy getting a gay massage because it is with someone that they are comfortable with. It is kind of like women that want a female fun, they know that they are comfortable with them because they have the same bits; it is basically the same thing. Plus, they are able to relax more with a gay massage and get more out of the experience, getting to experience it with someone that shares similar values and lifestyles as them so they may be able to strike up a little more of a conversation. You can check out available tantric masseuse and masseurs in your city for Erotic Massage in Liverpool
When you are looking for something in particular like a gay masseur in the UK, you want to be sure that you find a service that specializes in that. You want to make sure that it is done right and it is with a service that truly wants to provide people with that experience, so make sure that this is something that they do often, you'll feel a lot better knowing that you are getting an experienced masseuse that will be able to give you a great experience and a great massage overall.
Man on Man Gay Tantric Massages
The full benefits of massage and relaxation techniques and their positive effect on our health have been recognized and proven beyond any doubt and while there are many popular massage "styles," the Tantric and sensual massage have seen a great surge in popularity recently and are the talk of the town. Often mistaken for simple erotic massage, the Tantric massage is still sensual, but has a deeper meaning and aims at complete relaxation and awakening of the senses rather than sexual arousal or satisfaction alone. The main advantage of these techniques, which originated in the East, is the fact that they are often coupled with a few other exercises and they deliver powerful and utter enjoyment and relaxation.
Often, the massage would start with gazing or breathing exercises, which are meant to build a bond, special connection, between the massage therapist and the receiver. Then, the session would typically continue with a full body, sensual massage, during which there are no barred zones, and the infamous Yoni and Lingam massages could be incorporated into the session as well. Lingam is the male's phallus, but their touching does not aim to achieve an orgasm, but rather heighten the senses and awaken the sexual energy. A man to man massage may also include gentle stretching and range-of-motions manipulations. Arousal is often expected and orgasms are welcomed too, but they are not the ultimate goal of a Tantra session. Ready for a gay massage in the UK?
Search Masseuses Near You.
---
---
More From Our Blog