Why Women Should Advertise for Erotic Massages Instead of Escorting?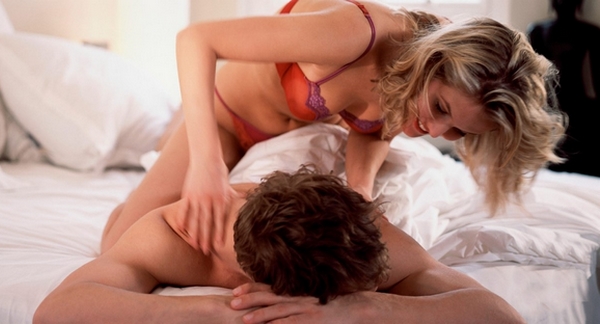 ---
Men usually have the tendency of being confused whether they should opt for escort services or tantric massage. Therefore, it's upon women to make this confusion their opportunity and invest in advertising for erotic massage rather than offering call girl services. This should be done because according to research, it is insinuated that erotic massage is a safer way of providing erotic services since it is considered far better than escorting.
With that said, this article will give you some outlines about why you should opt for erotic massage advertisement rather than escorting by outlining some merits of the former. Did you know that in the adult entertainment industry most call girls claim to offer sensual massage even though that's not the truth? Don't be this type of chic, be real to your client and offer them what they desire. There is a much significant difference between an escort and a tantric masseuse. Here are some main reasons why you should advertise for erotic massages rather than escorting. Have a great time reading through!
The Session Always Ends with a Tantalizing Orgasm
It goes without saying that most clients usually end up bored after a poorly offered escort service and here is why. For those offering escort services, their primary goal is to achieve sexual release, and this usually comes before the expected period. See? That's a great form of disappointment to any client. Assuming that the client had planned spending an hour of quality service and orgasm is reached in 10 minutes and for some folks even less, it all stops there and the client is left with quite an unsatisfactory experience. Mind you, this experience only satisfies physically and not mentally, even though mental satisfaction is what the client yarns for.
The bewitching fact about erotic massages is that they combine both mental and physical sexual satisfaction in one setting therefore creating a memorable experience that can be only achieved with that wonderful combo. It would be right to say that erotic masseuses and tantric pros are trained in a manner that makes you feel very comfy as they "worship" your body in a design that will make you feel your sexuality all again. You can imagine how amazing that session could be.
On top of that, all the joy doesn't end here because when offering the service, you make sure that your client has a memorable sexual release at the endo of the service. However, before the climax is achieved, ensure that your client has some build up of sexual drive that will enable them have the most mind blowing orgasm which they'll live to crave for. I mean, make sure your client wants to come back next time when he or she is in town. Will you?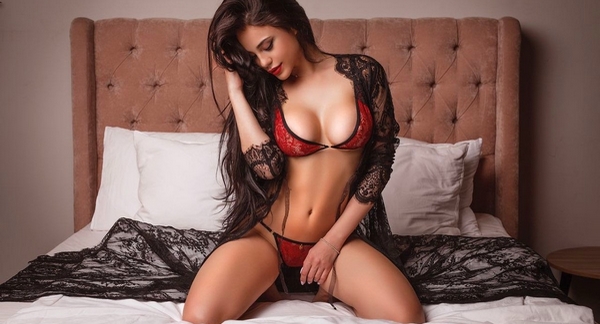 Tantric Massage Ensures That There Is a Blissful Connection Between Your Soul, Body and Mind
Assuming that you opt into escorting, be assured that it's only your client's body that gets the blissfulness. On the other hand, if you go for tantric massage, be assured that your client will be engaged mentally, physically and with all his or her soul and all of these parts are in connection with unmatched pleasure. Therefore, the entire body system of your client doesn't feel any inhibition for an immense sexual experience that they have never encountered before.
It could also help if you knew that each and every tantric session is bound to connect your client with a very positive energy despite the stress they have gone through before they came to the session. I mean, your client is in a complete serene environ. Ensure that you are as welcoming as possible to keep your clients coming. That's how you should offer exemplary services. After all, everybody loves what they do and so should you and your clients will be grateful for that.
This Experience is Quite Stress and Anxiety Free
As an erotic masseuse, you should consider yourself a touchy magician since your hands and fingers can do a lot of sexual magic. Sensual massage offers some magic that your clients will never get from any type of escort despite how expensive or experienced they are. Trust me! When it comes to tantric massage, the all of the client's sense organs are made more active since you have all the experience to make them so. With this magic, a client gets to experience what they haven't felt in a long run thus the reason why they will get out of the massage with a memory.
In tantric massage, sense organs involve the sense of sound, smell, light and touch. Be aware that all these senses are meant to be invigorated. Imagine having your best client in a candle lit room, served with some sound of sweet, attractive and relaxing romantic music and a soft touch of some scented massage oil in the air. Damn! No client will get enough of your sessions more so if you know how to work magic with your arms, hands and fingers. Sincerely, this is not only a refreshing but also an incredible experience that will awaken your client to an almost perfect encounter since it is something that they can't get from those bewitching and curvaceous escorts in any "Sin City". You can also give your clients some offers to keep them coming. I dare you to do that and see how your massage room will be filled at the end of the week after your clients get off their jobs.
Offer Your Clients a Unique Sensation
As a tantric masseuse, you are bound to blend some amazing massage techniques that will amaze your client. Ensure your client achieves sensations by offering body to body slides and energy massage within the groin area to ensure a heavenly experience. This service ensures your client comes back for the service since escorts seldom offer such services as they concentrate on robotic sex.
Cumclusion
If you are a "newcummer" who wants to opt into the adult entertainment industry, then you should opt for tantric massage rather than escorting. With the aforementioned reasons as to why you should be an erotic masseuse are enough to get you started. Men are really looking for a positive tantric massage experience while on off days that will make them feel heavenly and nice. Hope you found this article amazing and you will put it to practice. Make your clients worship you for an hour.. or more! Adios!
Search Massage Therapists Near You.
---
---
More From Our Blog