Faceoff Review: I Love Massage & Vivastreet For Adult Work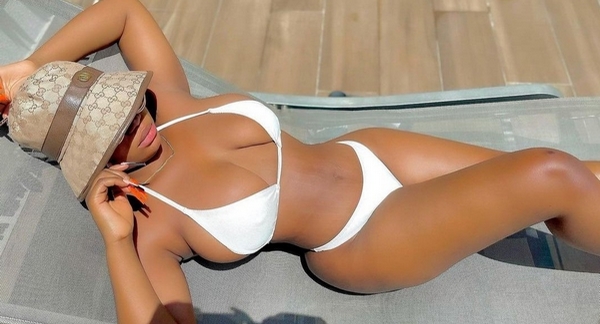 ---
Looking for a tantric & erotic massages on Vivastreet or I love massage in London or near you in the UK? Stop! Faceoff, an in-depth comparison of I love massage vs Vivastreet for adult work in the UK. While both offer similar services, one is more transparent and professional than the other. This blog post aims to shed light on the factors contributing to the popularity of adult massage advertising platforms and explore why transparency in offering tantric massages is beneficial for both providers and clients.
Clear Expectations
Both the Vivastreet and I love massage platforms have gained popularity due to several reasons, enabling efficient marketing and broadening the reach of adult massage services. In the realm of adult services, advertising platforms play a crucial role in connecting providers of adult massages with interested clients however there is a distinction between traditional professional massages and tantric massages. While both have their unique benefits, being transparent about providing tantric massage services can offer several advantages. Transparency about providing tantric massages helps set clear expectations for clients looking for either a professional treatment or a body rub with some happy ending. Both are totally different though some skills are needed for the latter.
In contrast to just a happy ending body rub, Tantric massages involve a holistic approach that incorporates elements of spirituality, energy work, and intimate touch. By clearly stating that you offer professional or tantric massages, potential clients can understand the nature of the service and have realistic expectations about the experience they will receive. On I love massage you will see a number of masseuses advertising as professional therapists, however the images can indicate otherwise. On Vivastreet massage you can find what it say on a tin – erotic, sensual, body 2 body, couples massage, or even escorts. I love massage offers a blend of services but at the end you know what kind of services you will get. Generally speaking, majority of advertisers there, they are providing adult services under pretence of genuine one. This in our humble opinion is not a transparent service and makes it worse for professional, such us those advertising on Massages Me.
Informed Consent
Transparency is essential in obtaining informed consent from clients. Tantric & Sensual massages involve a deeper level of connection and intimacy compared to professional massages. By openly communicating the nature of the service, clients can make an informed decision about whether they are comfortable with the intimate aspects involved. This ensures that clients enter the session willingly, enhancing their overall experience and satisfaction.
Respect for Boundaries
Erotic massages involve a unique level of trust, vulnerability, and boundary exploration between the provider and the client. Transparency about offering adult erotic massages creates a foundation of trust, as clients are aware of the intentions and scope of the session. This fosters a safe and respectful environment where both parties can establish and maintain clear boundaries throughout the experience.
Professionalism and Credibility
Transparency helps build trust among clients, distinguishing you as a reputable provider within the field. It enhances professionalism and credibility within the adult work massage industry. By openly stating that you offer sensual massages, you demonstrate a commitment to authenticity, integrity, and ethical practices.
Personal Growth and Transformation
Sensual massages offer the potential for personal growth, healing, and transformation. By being transparent about providing tantric services, providers can attract clients who are open to exploring their sexuality and expanding their consciousness. This allows for a deeper connection and facilitates a more transformative experience for clients seeking such benefits.
Targeted Marketing
Targeted approach increases the likelihood of attracting clients who are genuinely interested in and receptive to sensual practices. Transparency allows for targeted marketing to individuals specifically seeking those experiences. By openly advertising sensual & erotic massage services, providers can reach a specific audience interested in exploring the spiritual and sensual aspects of massage.
Summary of Adult Work on I Love Massage & Vivastreet
Transparency in providing adult massage services offers numerous benefits for both providers and clients. Embracing transparency in the realm of tantric massages creates a foundation of trust, authenticity, and mutual understanding. Look up for Asian Asian vivastreet massage as a way to communicate with a clients more effectively on our platform. Those qualities are leading to more fulfilling and transformative experiences for all involved. By openly communicating the nature of the service, providers can set clear expectation, obtain informed consent, target a specific audience, and foster respect for boundaries. Therefore facilitate personal growth, enhance professionalism and credibility. It's important that providers can distinguish between a professional massage therapy or just an erotic massage service without formal qualifications and skills. Sensual Massages is a leading advertising platform for adult massage services and escorts in the UK. If you are providing adult services in London or anywhere in the United Kingdom, you are invited to Post your Ad now. If however you are looking for such a service, feel free to browse the platform based on your personal preferences for male, female, trans and couples.
Search Massage Therapists Near You.
---
---
More From Our Blog