Tips for Escort and Erotic Masseuse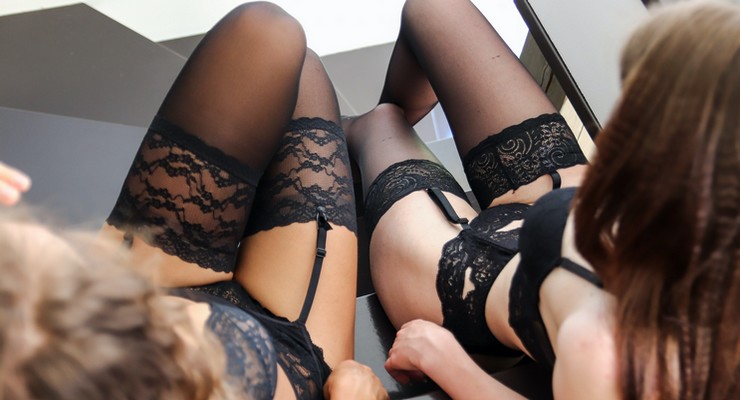 ---
How to Prepare Yourself and Greet Your Clients
If you are just starting as an erotic masseuse or an escort you should consider how to prepare yourself before first booking. Greeting your clients is very important as first impression always counts and it is equally important as preparing yourself to leave a lasting and memorable impression.
Remember, a massage booking is different from an escort booking. Now is the time to prepare for a massage booking. Here are some easy steps on how to get the right atmosphere:
Prepare the environment, make sure the area is clean and uncluttered. Your guest will want to feel relaxed and at ease.
The room should be at a comfortable temperature.
Light some scented candles to establish the right mood.
Make sure you invest in baby wipes, oils and lotion that are safe for internal use.
Once everything is prepped, let your client ring that door bell.
It is probably best if your nails are trimmed for massages, unless your client specifically asked for a scratchy encounter.
Never apply the oil or lotion directly onto the body. Place a good amount in your warm hands, rub them together, and then begin the massage.
Remember, your hands aren't your only tools. Give a nuru massage with some oil or nuru gel, sliding your body to body. Make good use of your oiled arms, boobs and stomach. Now is a great time to signal your client that you are ready to move to the next level physically. Kissing, licking and a warm breath on flesh are usually welcomed with an erotic response. When you're giving an erotic massage, make sure to reach all the important zones. There are plenty of advice online on how to touch the right places or how to perform the best erotic massage. Read tutorial on how to give a sensual massage and how to give happy ending massage.
Creative tip: use a blindfold on your client. Removing one of the senses will increase the stimulation of this sensual experience.
Invest in New Photos and Create Your Perfect Ad
So is your New Year's resolution to earn more money? I thought so. So, instead of spending loads of money on advertising you should advertise your tantric and erotic massage and escort services on Sensual Massages anyway, and you should invest in a few new photos and upload them. More photos equals more calls.
You can even pair up with you friend, pop a bottle of bubbly and dress in your favourite lingerie. Make some sexy, cheeky photos with your iPhone (you'd be amazed how good they'll turn out) and you can make some final edits on that little device. Done. And you don't need to be an expert.
Invest in New and Sexy Underwear
That's basically your uniform and what turns those men on. You're like a gift to them, and they'll unwrap your brand new set of AP lingerie. Maybe you've got the newest collection and they've never seen it before. Those guys will come again.
Low on cash after these festive days? Yes, me too. So stick with the good old selfie. And interestingly Punters love that kind of pictures. It's the real deal. In comparison to professional photos that are often overly edited, selfies are real. It's you. But still…quality is important as well, keep that in mind.
So make a head start this year (yes, I know what you're thinking), and be clever with your money. Earn and spend it wisely.
Really, this is easy and time well spent. Your client might even want to give you a massage in return? Doesn't that just sound incredibly tempting… being paid to be pleasured? Love your job.
No more hesitation. Go directly on Get Listed and create your massage profile ad today as there is a huge demand for sensual massage near London. Make it different to your existing escort ad, so your client knows the experience will be a very different one.
Search Masseuses Near You.
---
---
More From Our Blog