What is a Happy Ending Massage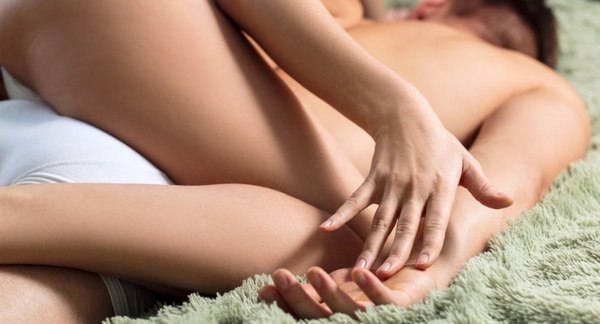 ---
A happy ending massage takes place when a massage ends with sexual contact and orgasm, usually through a hand-job. Happy endings can be offered to both male and female clients, though males are the typical customers of erotic massage parlours in London.
Most people understand and respect the boundaries of therapeutic massage but it's a suggestive situation. You're usually naked underneath the sheets. You don't know the person touching you, especially if you're on vacation. So some people bring their sexual desires and erotic expectations to a spa treatment, even when they know they shouldn't. Please respect professional massage therapists whenever you are and do not provoke a situation where you are getting a professional massage and expecting a sex or happy ending, and it does not matter if the female or male therapist is attractive and polite. Therapists are taught in school that an erection can be a sign of relaxation. So if someone gets an erection, therapists generally ignore it or put a thick towel over it, and keep massaging, as long as the person keeps quiet and doesn't start masturbating or ask for extras.
A sexual vibe gets introduced into a regular massage by the client or the therapist, and it's subtle enough that the other person doesn't stop the massage. Some clients can groan suggestively, grind on the table, watch the therapist while she's massaging him, ask for happy endings, lay on the table naked face up when the therapist comes into the room (even though they've been told they to get between the sheets) and act like they didn't know any better. Depending on how obvious the behaviour is, the therapist can either give you a warning before stopping the massage, or end it right there. Male clients are generally the most common offenders.
Sometimes the bad behaviour starts on the side of the massage therapist. A flirty (and popular) massage therapist ends his massages with a kiss on the forehead. A therapist massages a women's thighs with the flat of his hands and comes uncomfortably close to her private parts.
Causes of this kind of inappropriate sexual behaviour in the spa include drinking, which reduces inhibitions. Being naughty is part of the brand image of a place like Las Vegas, which might encourage a little bad behaviour. Some people might be ignorant, thinking a spa is like the old-fashioned massage parlour or maybe they don't care if they offend or upset the therapist. They might even enjoy it.
John Travolta was accused of the grossest kind of sexual behaviour with a male massage therapist during an in-room massage at a luxury hotel in Atlanta. Travolta allegedly had an erection, tried to force the therapist to touch him, and when the therapist refused, started masturbating. The shaken therapist stopped the massage, documented the incident with emails to management, and later filed a lawsuit. Travolta denied any wrongdoing.
As for the allegations, this is about as bad as it gets. Celebrities catch the headlines but they're not the only ones who act out. In-room massage is especially risky, because massage therapists are more isolated, and clients are sometimes bolder in their own rooms. They may think they're entitled to sexual services, even if the therapist behaves professionally.
If you are looking for sensual massage with a happy ending in London please check home page, tantric massage, or massage for women only, and for man to man gay massage.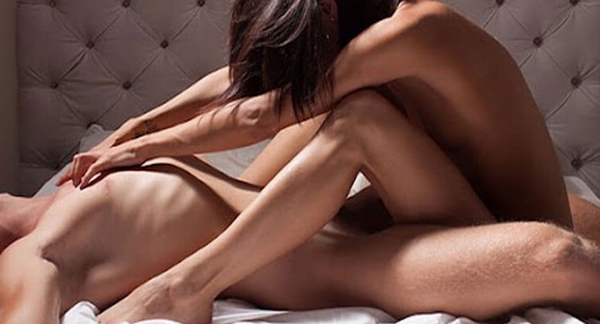 How to Spot a Happy Ending Massage Parlour?
Usually there are tip-offs that a "happy ending" is on the spa menu. Many places in London offer this kind of services but all the business is just between the masseuse and their clients. Usually the massage parlours have unwelcoming appearance with a neon sign that says "open." At these establishments, the masseuses might wear high heels, give you a back massage, then, give you a hand job when you flip you over but only if one is willing to give a tip.
​
Some of them advertise on websites to keep very low profile but they may use the words like all-body massage, oriental touch, tantric massage, thigh massage and body-to-body massage. Asian massage parlours in the UK have a long and proud history, but many do offer happy endings massage.
Not everywhere happy ending massages are legal. In America, a happy ending is illegal and not done at legitimate spas. If you ask for a happy ending at a nice spa, or send signals by groaning and grinding suggestively, you are likely to encounter a mortified massage therapist who will warn you that she will end the massage if you don't stop. No one would be happy to have a massage suddenly finished.
It is never appropriate to ask for a happy ending at legitimate spas around the world or during an in-room massage at a hotel. Doing so can open you up to embarrassment and a quick end to the session. It is a different story here in the UK, and as you are visiting Sensual Massages Me UK, you can find many girls who offer happy ending massages in London. You do not break a low if the girl is advertising herself on this website, as long as they are not forced to do happy ending massages and are working independently.
Sex sometimes becomes a part of the spa treatment even in a legitimate spa. It might happen by mutual agreement, achieved through non-verbal communication. The therapist massages the clients inner thighs...and she opens them a little wider. Even if it's consensual, it is a breach of a massage therapist's professional ethics. And it's not legal.
It's fairly easy to get a massage therapist to come to your home by checking out alternative newspaper ads, on-line gay massage directories, and on-line ads for women who give erotic massage. Check out Tantric Massage for an independently working male and female tantric massage therapists in London.
Women who are interested in happy endings from a male therapists should also be careful with anything appropriate when they call for a mobile massage therapists and behave in a way that would indicate your need for a happy ending massage. Most likely you'll face a very embarrassed massage therapist. Women who want to have a special treatment and be totally relaxed have to find a massage for women only and may ask for extras. The happy ending massage for women is offered by male and female massage therapists so you can feel comfortable with a person of your preferences.
In recent years, the line between a legitimate spa and a happy ending spa has gotten a little blurrier. I have a friend who goes with her husband to get a weekly massage at an inexpensive Chinese spa in Bayswater. It's no frills, but the quality of the massage is good and the price is right. One day her husband said he was offered a happy ending to his massage, which he turned down.
Sex between therapist and guest is a no-no at the spa. The client is not supposed to throw off the sheet and ask for "extras". The massage therapist is not supposed to massage suggestively, compliment a woman on her body, or ask to meet later.
Search Massage Therapists Near You.
---
---
More From Our Blog