What is a Soapy Massage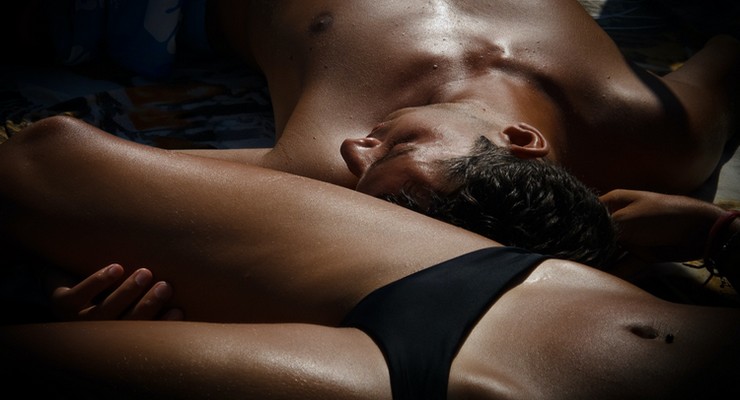 ---
What is a Soapy Massage - Explained
Imagine being disrobed within the soft glow of scented candlelight; helped into a rose petal covered bath. To relax in place where we will soothe and lavish the most careful attention upon every inch of your aching body. Particularly those often neglected areas will be lovingly attended to.
Using a variety of soaps, scented oils and sponges your body will be caressed and relaxed. Soft hands and adept fingers will move about and caress every minute part of your physical being, massaging your head and temples, neck, shoulders, ever further down to your most sensitive area. Even your feet and toes will not escape attention.
The warm water will melt away your stress and relieve your anxiety. In time you will begin to think only of the sacred space you and me will soon be sharing. You will begin to feel reborn, as your newly invigorated body is gently dried with fluffy warm towels, knowing that you are only beginning your adventure.
Coming to the city near you. Soapy massages in the UK, England, Scotland, Wales, and Northern Ireland provided by independent massage providers.
What Does a Soapy Sensual Massage Involve Doing?
As mentioned before we will both get all wet under the shower or in the bath. Next, they will lather your entire body with creamy soap bubbles and the sultry fun begins! Using incredibly erotic massage techniques, masseuse will give you the most exciting soapy massage imaginable. Sexy, slippery naked bodies will touch, caress and tease you to the point of frenzy. Throughout your session you will always have our full attention and after the masseuse finish 'wet fun play' and will gently drying you off and giving you an exquisite full body hot oil nude massage. Soapy sexy massage couldn't be more luxurious and erotic. With Sensual Massage you always get the most exclusive high-class massage you could possibly get in London.
You can start advertising your Soapy Massage services on Sensual Massage Me UK, as a website for adult work UK - escorts, erotic massage, man to man gay massage, massage for women only, and male erotic masseurs in London. Take this opportunity and start being an independent erotic masseuse or escorts in London.
There are a few soapy massage parlours in London. Girls advertising on Sensual Massage London will give you an assisted bath or shower – meaning you and one of us will get naked and then get in the bath or shower together. They will give you a delightful sensual, foamy, soapy, sensational full body massage experience! It's an ultimately stimulating, arousing erotic massage for your total sensual pleasure. It's your sexual fantasies coming true!
You will experience the sexiest London soapy massage with the most beautiful London masseuses. They can perform this amazing, wet foamy massage at your home, hotel room or at our place. They know all the secrets and techniques from Asia and we spice things up with a dose of European sexuality. They guarantee that you will enjoy your sensual assisted shower massage with us, here in London.
Tantric masseuses in London are professionally trained in massage styles and techniques from around the word which are mixed and adjusted specially for your pleasure and satisfaction. You're going to LOVE your erotic nude soapy massage delivered by the girls! An amazing body-to-body massage in the shower with Sensual masseuses is the sexiest soapy massage in London.
Most who perform soapy massage usually get all of their training through on the job experience. Such massage therapists do not have the same types of skills and certification as we do. The soapy massage girls in London provide as well as the rest of erotic massages we perform are hands down the most luxurious massages in London. They are professionals and we live by the philosophy of spiritualism, meditation, physical closeness and egotism being a way to achieve happiness and connection with outside world.
You can check out available tantric masseuse and masseurs in your city. Soapy and erotic massages in the UK, England, Scotland, Wales, and Northern Ireland provided by independent massage providers.
Search Masseuses Near You.
---
---
More From Our Blog