What is an Outcall Massage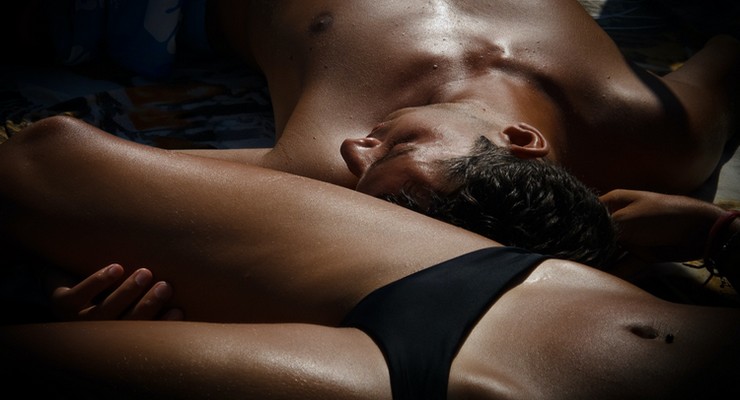 ---
An Outcall Massage is known as mobile massage or massage at home. Outcall massage involves a massage therapist traveling to a client's home, hotel room, or place of work, rather than the client making an appointment at a spa or massage studio. Outcall massage offers you your own familiar surroundings where you can be close to people or situations that may need to be controlled. There is no need to travel, you can just stay put and even have a nap while letting the relaxation sink in. It is generally more convenient and allows you save time and travel expenses.
Before You Book an Outcall Massage
During the outcall massage session the therapist will focus on wherever your tension and stress is held, to unwind and relax you. A tailored version of the relaxing erotic massage, which uses the most unwinding, traditional Swedish strokes with a medium pressure to calm and de-stress tired, strained muscles and to stimulate blood circulation, focusing on the areas you feel need relaxation. Extremely relaxing, this light pressure, stimulating massage uses classic lymphatic techniques to help drain excess fluid, which in turn helps the body to eliminate toxins.
There are many different techniques incorporated into an erotic sensual massage: smooth gliding strokes with the hands, kneading, light feather-like touching, stroking with the hair or feathers, a lot of skin-to-skin contact including body to body massage, acupressure on the feet and the rest of the body, and a variety of other kinds of stimulation of the primary and secondary erogenous zones.
Coming to the city near you. Escorts and outcall massages in the UK, England, Scotland, Wales, and Northern Ireland provided by independent massage providers.
You can start advertising your Yoni Massage services on Sensual Massages UK, as a website for adult work UK - escorts, tantric massage, erotic massage, man to man gay massage, massage for women only, and male erotic masseurs in London. Take this opportunity and start being an independent erotic masseuse or escorts in London.
The Best Sensual and Erotic Outcall Massages
Body-to-body, erotic massage service in London for the connoisseurs of luxury only. Once arriving the sensual masseuse or masseur will first set a sensual ambience in your room with candles, delightful music, and delectable smokeless incense. To begin the journey of awakening your senses you will undress each other so then we can start our naked massage fun.
You will adore the massage experience the intoxicating and intricately orchestrated blend of sultry body to body moves, where your fully naked bodies will stroke yours. In the session you will incorporate the erotic soapy massage techniques with the body slide practices and the intimate and loving techniques of sensual tantric massage to create a truly exceptional and arousing experience for you. Combining a hot oil massage with amorous skin-to-skin contact results in a stimulating and intense experience you will find yourself remembering forever.
You can check out available tantric masseuse and masseurs in your city. Outcall massages in the UK, England, Scotland, Wales, and Northern Ireland provided by independent massage providers.
Search Masseuses Near You.
---
---
More From Our Blog