Tantric Massage Explained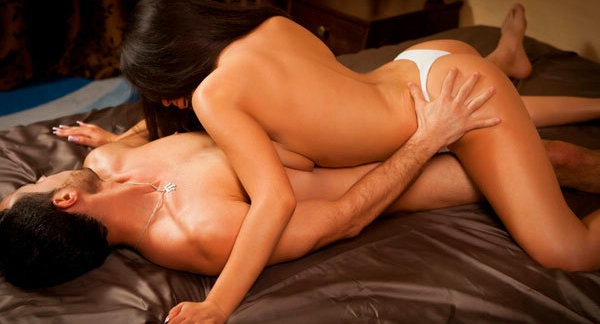 ---
Tantric massage is a sensual massage of the entire body. The whole purpose of the massage is to increase Kundalini energy. This energy is supposed to increase emotional and physical healing. Tantra provides access to a multitude of feelings, from pure, unbridled pleasure to enlightenment. It combines excitement and tranquillity in perfect harmony. Each tantric session is designed to bring maximum benefits through careful use of soft touches, gentle stimulations and a suitable ambience.
You can check out available tantric masseuse and masseurs in your city. Best Tantric massages in the UK, England, Scotland, Wales, and Northern Ireland provided by independent massage providers. Check out Secret Tantric Massages near you around the World now.
How a Tantric Massage Works?
Tantra allows you to be fully present in a moment. It gets you out of your head and then back into your body. We all know how it feels to be distracted from a sexual experience because of your thoughts (stressing about work, being too self-conscious).
​Tantra helps you get in tune with your body and your body's wisdom. Sometimes we are so out of touch and overwhelmed by external influence that your body will cramp up or scream at you in pain. Tantra is your solution...
Tantra is about acceptance and inclusion of all of our experiences. Acceptance of our bodies, physical sensations, sexual feelings, urges, beliefs, fantasies and our imaginations.
The origin of Tantra - "tan" – describes profound matters, especially relating to the principle of reality ("tatava") and sacred mantras, "tra" – means liberation. Tantra is also a union of masculine god – Shiva and feminine god – Shakati. It stands for symbol of Masculinity interweaving, and expanding with the Femininity. From Tantric manuscripts we know that it was a woman who held the power over man. The beauty of this philosophy is that it elaborates how those two polarities dance with each other as one, and in one.
Tantra is a technique which allows us to connect back to our bodies, to link and expand our consciousness, to unify the polarities of Masculine and Feminine, and to entwine us back to the greater essence of what we are so that we can be fully ourselves and fully present. These techniques include moving meditations, breath-work, massage ritual, sensory awareness exercises and more.
We're professional masseuses, trained to the highest level and we guarantee the full relaxation and satisfaction. By guiding you into the world of Tantric ritual we will do more than just perform the massage. We will bring the sensual stimulations to different parts of your body, also we will teach you basic Tantric breathing techniques, perform bathing rituals and body worship and of course help you relax and absorb all of the benefits of the session. Keep in mind that the level of sensations I will deliver is beyond believe!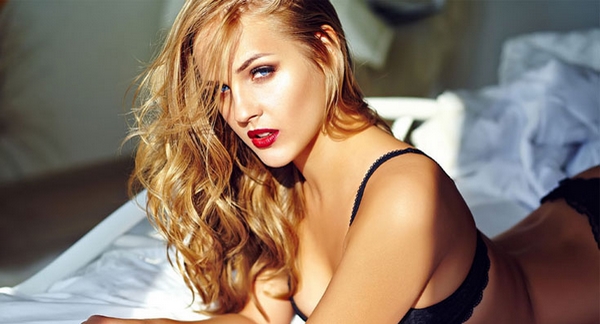 Luxurious Tantric Massage Experience
Tantric massage session with us will end up being a time you will never forget! Before the massage we're going to talk to you to find out about your spirituality, preferences, and lifestyle. Do not be afraid to ask questions about anything that you are unsure of both before and during massage. Here are the tantric massage rules you should be aware of.
Things we need for Tantric Massaging
Scented candles or incense or both to aromatize the air in the room
Romantic Music
Clean Towels
Massage Oil (none staining)
Setting the Mood:
By switching off our phones or putting them on silent mode
Preparing the bed – lining it with towels
Having the right mental opening towards relaxation, pleasure, and synchronization
Adjusting the lighting so it's non-glaring (ceiling bright lights to be avoided), dim and sensual
The person receiving the massage should be advised to be fully relaxed and lose himself into the sensory revitalization and enjoy the experience in full.
Taking a shower prior to the massage
Communication:
Talking to the partner about the upcoming experiences learning about the receiver's readiness for the experience
Connection:
Establishing connection between person massaging and the one being massaged, through eye contact and talk
Exchanging ideas about any topic comfortable and about tantric massaging so that you could get views of the partner and clues regarding the partner's preferences
Feeling the connection and then position the partner for massaging
Reaching the comfort level and establishing connection is a vital step in tantric massaging as it would wipe out reservations and helps achieving better co-operation, bilateral satisfaction and pleasure
Using proper sensual massaging techniques:
Making your hand warm and very slightly moist
Beginning massage by stroking the partner's body with the tips of your fingers. Starting from the back and moving to shoulders, arms, buttocks, thighs, and calves. Using light teasing long strokes.
Sensing the partner's relaxation and maintain the connection and the rhythm. Moving to deep strokes which should be done with a body weight and not through the strength of the hand. Using gliding strokes.
Maintain eye contact during genital massage, using start and stop technique and identifying gestures for the point of ejaculation. Touching should stop prior to ejaculation or deviate to other organs.
Holding Each Other
Talking and hold each other after the massage is essential to fully embrace the afterglow of the massage
Enjoying the intimacy and touch.
Tantric Massage Session
The minimum session time is an hour that can be extended to up to three hour of heavenly experience. The massage will consist of different positions as well as different massage techniques to bring you the ultimate bliss.
Tantra is a Harmony
Tantra helps you connect with others on a truly different level. It teaches you how to utilize the very best of your senses to experience peace, love and pleasure. In return, the practice of Tantra through various rituals brings rewarding experiences, immense pleasure and sensual sensations unlike anything you have experienced before.
Tantric Massage: Exploring your body
Tantric massage, as the name suggests, is a sensual massage based on the art of Tantra. The rituals are crafted to awaken your senses, stimulate different parts of your body, improve the flow of energy and provide you with means of achieving the ultimate ecstasy. Tantric massage is sensual by nature. Tantric massage is a path to immense joy and sensual sensations.
Tantric massage extends beyond the boundaries of your physical self. It is also a ritual that will stimulate you spiritually. As you connect more with the Tantric masseuse performing the rituals – and learn more about the rituals themselves – you will be able to feel a stream of warm energy flowing inside you. Tantric massage is known for its healing capabilities. It is a proven treatment for many physical and psychological illnesses. This is due to the transfer of positive energy conducted as stimulations are delivered throughout the session. The healing properties of Tantric massage make the ritual even more rewarding to those who practice it.
Tantric Massage Stimulation
Tantric massage is far from being a deep-tissue massage. It is actually a series of soft, highly enjoyable touches and light pressures to sensitive points across the body. These points are the centres of your energy – known as Chakra or Chi – and stimulating them will enhance the flow of energy as well as give physical pleasure.
To enhance the experience further, trained Tantric masseuse seldom use tools to perform the Tantric rituals. It is far more effective to use bare hands and their natural body curves to stimulate you as the recipient.
​The sensation of you and the masseuse grazing each other physically and spiritually is a remarkable one to experience. The only way you can experience the true Tantric pleasure is by enjoying a Tantric massage workshop; the sensation is unique and can never be found from other rituals, including sexual activities.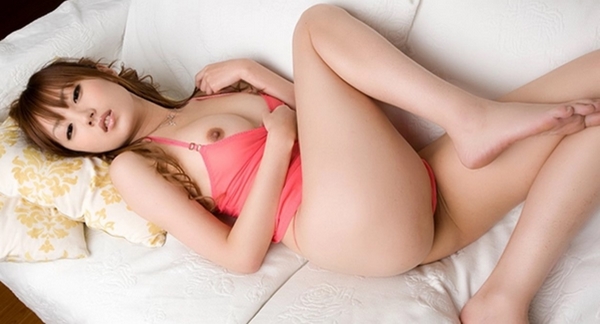 Tantric Massage and Sexual Experience
Tantric massage, as mentioned previously, is sensual and erotic. However, it doesn't have to be sexual. The sensual stimulations delivered throughout your Tantric massage session will take you to a whole new level of pleasure. Due to the sensual nature, it is common for recipients to experience a sexual release at the end of the session.
​Bear in mind that the mentioned sexual release is not one you can get from ordinary sexual relationships. You will be experiencing a Tantric orgasm, the culmination of Tantric massage rituals. Every fibre of your being interacts with each other, sending electric shocks and allowing you to experience pure joy.
It is often said that the connection established between a recipient and a Tantric masseuse is most of the time stronger than that of the recipient's personal relationship. Tantra's ability to stimulate you physically and spiritually is part of the reasons why this is the case. However, Tantra is also flexible and interactive. You can learn more about how these stimulations are achieved, expand your senses beyond the boundaries of a Tantric massage session and have the same experience with your partner.
The Tantric Points
Tantric points, commonly known as the erogenous zone, are a series of energy centres that, when stimulated using the correct methods, are potential to improving your physical and spiritual being. All senses are stimulated during a Tantric massage session, allowing you to experience a holistic journey together with the Tantric masseuse.
These points are stimulated as part of the basic Tantric massage as well as through specialized treatments. Prostate massage, for example, combines the art of Tantra with the true potentials of male G-spot or the prostate gland. When stimulated, the male G-spot relaxes and tightens in such a way that the pleasure is very difficult to contain. Tantra the prostate is regarded as a sacred spot of a man, the stimulation of which can not only give exceedingly pleasurable sensations, but even transport a person out and beyond his limitations, fears and core assumptions into the realm of serene repose, supreme love and deep peace.
Coming to the city near you. Escorts and Tantric massages in the UK, England, Scotland, Wales, and Northern Ireland provided by independent massage providers.
If you are providing Tantric massage services in London, you should start advertising your services as an erotic masseuse in London, and also as an escort in London. As a masseur you could advertise on our Massage for Women section, and on tantric massage in London section.
Gay guys in the UK may be interested to check out the Man to Man Massage page for an independently working gay massage therapists able to give you best happy ending massage. Find some time to explore the advertising with us on Sensual Massages UK.
Search Massage Therapists Near You.
---
---
More From Our Blog