How to Work as an Escort or Masseuse in the UK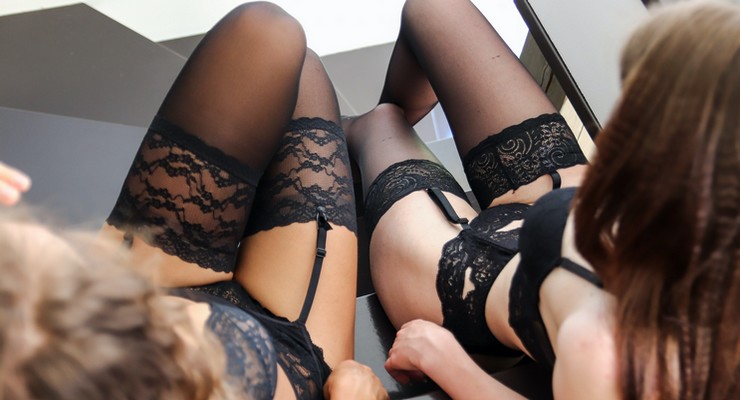 ---
How to Work as an Escort or Masseuse - Work and Tax Guide
Escorting hasn't always been the taboo job that it is for some today. In Ancient Mesopotamia, prostitution was a sacred activity, and occurred in temples devoted to worshipping specific female deities. Four sacred escorts appear in early Hebrew religious texts, including Lilith, who is a biblical feminist inspiration — she was created at the same time as Adam, and not from one his ribs like Eve, and refused to be subservient to him.
In Ancient Greece, Japan and India, female escorts could be independent and influential in the typically patriarchal societies, unlike most women of the time. Punting became much more taboo in the Middle Ages with the rise of Christianity. Escorts during that time often had no family, and saw it as a means to make money during a time when there weren't too many financial opportunities for women. The normal proletariat accepted prostitution during that time as a way to subvert the lust of guys from virginal maidens to experienced escorts thought escorts during this time were still seen as lesser members of society evidenced by the fact that hey could not inherit property, or make accusations in court.
During the Renaissance and Industrial Revolution that followed, attitudes towards working girls became more negative. Many areas tried to eradicate prostitution by making it illegal, but since it's always a service punters want, the escorts always prevailed. Today, while there is still some resistance towards the oldest profession in the world, attitudes are changing towards working girls. Many are realising what a great financial opportunity it can be for women, and how escorting offers girls flexibility and freedom unlike any other profession.
Punters generally feel lucky that escorts provide them with a safe space, free of judgment, in which to explore their sexuality. With prostitution being legal in most Western European countries, more women than ever are experiencing the girl power that comes from taking control of their financial and professional lives, and sharing the female solidarity by participating in the oldest profession in the world. Lots of legally working escorts and masseuses in London and rest of the UK are entitled for NHS treatments and can pay their National Insurance Contributions for their future retirement.
If you are providing your services in London, you should start advertising your services as an erotic masseuse in London, and also as an escort in London. As a masseur you could advertise on our Massage for Women section, and on tantric massage in London section.
Gay guys in the UK may be interested to check out the gay massage UK page for an independently working gay massage therapists able to give you best happy ending massage. Find some time to explore the advertising with us on sensual massage London.
How to Prepare Yourself and Greet Your Clients
It is easy to take an almost completely off-record income, shop till you drop and decide not to deal with proper taxation, but it's dangerous and ill-advised to do so. Escort income, whether you've given a massage, just accepted pay for companionship, or provided sexual services, is fully taxable income, and if you earn enough annually, is liable to VAT as well. There are some valuable sites out there with information for escorts on how to best handle keeping finances within the law and avoiding bigger issues.
Unfortunately the escort industry has very few rights, protections or entitlements, yet income generated from escort or
erotic massage
work remains fully taxable. You might be trading a questionable service when it comes to legality, and if you should need protection by law or in court it might not rule or defend in your favour, but that doesn't stop your revenues from being income. If you don't protect yourself by contributing fairly and paying your taxes, the likelihood of the ruling or defence being in your favour are greatly reduced.
There have been several court cases on record now that reinforce the need to pay taxes and even VAT on your services, and loopholes for escorts are getting smaller with each judgment. So we really advise you to pay that bill.
The only way to guarantee you're able to not pay taxes safely on this income is if you have a very generous steady boyfriend you pays off all your bills and expenses monthly in exchange for you being an amazing person however if you have more than one of these "boyfriends," you're probably back to having to pay taxes.
So, the short version of this story is to play it safe and pay on your income. Working within the system's structure can only lend you credibility and protect you more if ever you need to call on those services those taxes pay for or you can roll the dice and end up like many escorts who are jailed for tax evasion, and you don't want that to happen.
No more hesitation. Go directly on Get Listed and create your massage profile today. Make it different to your existing escort ads, so your client knows the experience will be a very different one. Hit our search bar for tantric massage near me to find best massage providers in your area.
Search Masseuses Near You.
---
---
More From Our Blog