BDSM Explained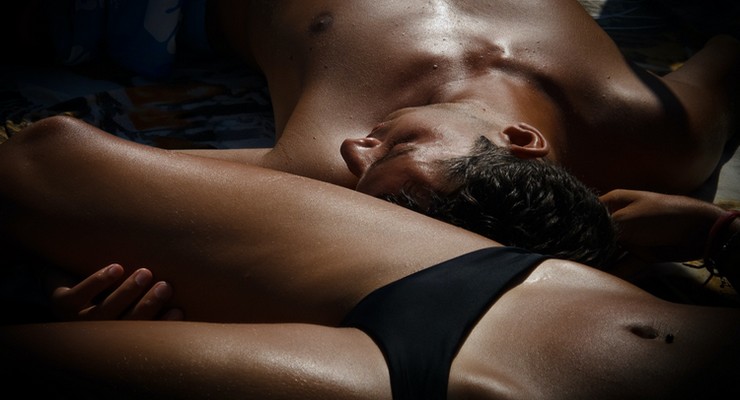 ---
What is BDSM - Beginner's Guide to BDSM Fundamentals
BDSM is one of the most popular fetish activities around however most envision harsh whips and chains when they think of a BDSM dungeon, the kinky BDSM activities can be highly variable. BDSM stands for stands for bondage and discipline, domination and submission, sadism and masochism; ranges from harsh and painful to sensual, sweet and teasing. Working girls can use fuzzy handcuffs or go harsher, all the way to inescapable iron manacles for the true bondage fanatic. A light furry paddle can be used to spank a naughty submissive, or for serious pain seekers, a bamboo cane will be sure to leave nasty bruises that the sub will enjoy seeing for a week. What are you? Are you a Dom — the one who is doing the spanking? A sub — the one who is getting spanked? Or a switch — someone who enjoys doing both depending on the situation. Here is some more information that may help you make that decision.
Types of BDSM
Domme – Short for dominatrix, dommes enjoy a variety of BDSM activities. A dominant working girl is usually the one doing devious things to her submissive clients. Spanking or corporal punishment is one popular activity, involving taking a sub to their pain limits and back again, but there are other more sensual activities that you may not have realized fall into this category. Teasing a guy's cock and making him beg you for that sweet orgasmic release would also make you a strong, dominant escort. If you enjoy humiliating guys by making them crawl around on the floor or lick your beautiful feet, you might be a domme too. Working girls who love to dress a guy up like a pretty girl and then fuck them anally are dommes as well.
​Sub – Submissive working girls love to act subservient to their clients. This might involve serving their dominant punter a meal nude or in a French maid's outfit, or giving them a foot rub during an appointment after a long day at work. Of course all the usual stuff could apply to a submissive escort. Bondage lovers who enjoy being restrained and tickled or whipped are BDSM subs, and those who love to follow a controlling guy's orders are shoe-ins for the position of submissive toy.
Switch – those who are switches get the best of both worlds! Depending on what the client wants, a girl who likes to switch can offer dominance or submission to a punter. The best part about this is, being a switch helps a working girl understand both sides of D/s play sessions. When a WG is playing the top in a BDSM scene, she gets some insight about what it's like to be a bottom that you can't get from the submissive side, and vice versa.

What should an escort do when a punter has requested something a bit more on the kinky side? Working girls who offer these types of BDSM services in London usually get more work, and higher prices, as well as broadening their possible clientele. Escorts who are new to BDSM should experiment lightly with the two main components, pleasure and pain.
Pain and Pleasure of BDSM
Pleasure
Teasing – Tease your client's cock until it's nearly bursting with cum, but don't let that jizz squirt until you are good and ready!
Worship – Make your guy praise every part of your body for how beautiful and amazing it is. Let him know how lucky he is to be in your goddess-like presence.
Tickling – Lightly bind a punter with some handcuffs. Then use a feather to sensually caress his body. Go all over, including his dick and balls.
Blindfolded Taste Test – Slip a sensual silk blindfold on your client and feed him deliciously naughty foods like chocolate covered strawberries, honey from the tip of your finger or whipped cream.
Pain
Spanking – Ass hitting is the most classic form of pain play. Bend a naughty punter over your knee and spank him for all of his misgivings until his ass is bright red.
Corporal Punishment – Take a paddle or a hard ruler and lightly tap his ass, increasing the pressure until you get a yelp. If your submissive client likes it, keep on going!
Clamps – Start soft with clothespins on some fleshy bits. Working girls should keep in mind — the most sensitive areas are the nipples, the flesh near the underarm area and of course, the balls.
If you are providing your BDSM services in London, you should start advertising your services as an erotic masseuse or escort, or on erotic massages in the UK. As a masseur you could advertise on our Massage for Women section, and on tantric massage in London.
Gay guys in the UK may be interested to check out the Man to Man Massage page for an independently working gay massage therapists able to give you best happy ending massage. Find some time to explore the advertising with us on Sensual Massages UK.
Search Masseuses Near You.
---
---
More From Our Blog