Nuru Massage Guide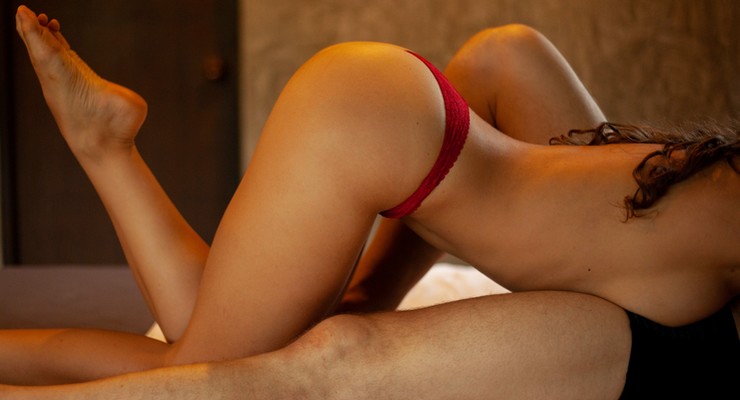 ---
What is Nuru Massage?
Nuru Massage is a form of sensual massage with a use of Nuru Gel. It is a purely natural product made from nori algae. The word Nuru comes from Japanese and means slippery, smooth. Nuru Gel is both colourless and odourless. The gel leaves a pleasantly warm feeling and provides smooth gliding pleasure.
Coming to the city near you. Escorts and Nuru massages in the UK, England, Scotland, Wales, and Northern Ireland provided by independent massage providers.
Nuru Massage Guide - How to Give a Nuru Massage
You don't need to be an expert masseuse as the fun is in the erotic sensation of a body to body massage using this natural, safe, non-perfumed and slippery nuru gel. All you need is a tub of Nuru massage gel and some wet skin. Used as couples or with a client, this massage is performed with both participants nude for an ultra close and ultra-erotic experience. Follow these step-by-step instructions for the perfect and most rewarding Nuru massage. Just be prepared to experience the greatest orgasmic gratification you have ever had.
8 Steps for Best Nuru Massage Experience
1. Prepare the room area. Nuru gel works best on an inflatable mattress which won't absorb the gel and so will keep things slippery and interesting for longer. Or you can cover your bed with a latex mattress. Nuru gel doesn't stain so you don't have to worry about your sheets and towels, but as ordinary sheets are absorbent, we recommend you use latex or rubber for maximum enjoyment. You may need to have a couple of towels handy for afterward.
2. Set the mood with a few scented candles and dimmed lighting. Turn up the heat, put on a little music perhaps, set the video to record, a spotlight to illuminate certain areas, whatever takes your fancy! If it puts you in the right mood then it's all good. If you are preparing the room for your client then you can do this whilst they have a shower.
3. Whilst you run a nice warm bath, just pop the Nuru gel into a sink or bowl of hot water so the heat can penetrate the gel. Warmth is a comforting sensation which enables the muscles in your body to relax and remain supple and flexible. As the Nuru massage encourages you to try out positions you've never experienced before, it's best to be completely relaxed and pliant.
4. Take an intimate warm bath or shower together and take some time to explore each other's bodies whilst allowing the warm water to soak through your skin. This will put you both in just the right mood and enable your bodies to fully relax and even get a little aroused. Having wet and supple skin is essential for you to fully appreciate the sensual pleasure the gel will invoke and it will of course, heighten your enjoyment of it. Do not dry yourselves when you get out of the bath as the gel works best on warm, wet skin.
5. Pour the warmed nuru gel into a wooden bowl and mix it with just a small amount of warm water until you get the consistency you desire. Too much water can make the gel runny so just add a little at a time. Mixing it with your hands will give you a much better idea of the consistency. Try mixing it together for a little fun beforehand. The gel should be gloopy but not watery.
6. Whilst you are both still warm and wet, retire to your prepared room which should not be too hot nor too cold. 35 degrees has been considered the optimum temperature for things to get a little steamy. Allow your partner to lay down on their back whilst you massage as much, or as little, as you like over their body. Allow the gel to pour over their back and starting at the top and using deep stroking movements, work your way down to the bottom nice and slowly. Use your fingers, hands, feet, toes, arms, breasts, buttocks and any other parts of your body to rub the gel in and have fun.
7. Once your partner is slippery, wet and warm you can change positions and allow them to stroke the gel all over your own body, starting at the top and again, working their way slowly downwards using every part of themselves to slather it over you. Now you will fully appreciate the meaning of a slippery Nuru massage.
8. Now that you are both fully coated, you can squirm and slide over each other, exploring the body in fun new ways, using your imagination to experiment, tease, arouse and pleasure each other. And just in case things aren't wet and moist enough, you can also use Nuru gel as a lubricant for a spicier and more climatic experience. Don't hold back, just go with whatever feels good and let your imaginations run wild! Unlike some other massage gels, the Nuru gel washes off easily leaving no residue, stains or scent, just the memories of a blissful and fulfilling nuru massage London. Once you've benefitted from Nuru gel you won't be able to imagine sex without it. It's fast becoming the most popular form of sensual massage in London and worldwide.
You can check out available tantric masseuse and masseurs in your city. Best Nude and Sensual massages in the UK, England, Scotland, Wales, and Northern Ireland provided by independent massage providers.
If you are providing Nuru Massage services in London, you should start advertising your services as an erotic masseuse in London, escort in London, and Nuru massage. As a masseur you could advertise on our Massage for Women section, and on tantric massage in London section.
Gay guys in the UK may be interested to check out the Man to Man Massage page for an independently working gay massage therapists able to give you best happy ending massage. Find some time to explore the advertising with us on Sensual Massages UK.
Search Masseuses Near You.
---
---
More From Our Blog